_ OUR SERVICES
Industrial Epoxy Flooring
 Long-Lasting Attractive Floors for Industrial or Commercial Use
While businesses strive with all they have to increase their profitability, much emphasis is placed on the cost-effectiveness for entire production and manufacturing materials of the facility. One of the ways of doing this that most companies are adopting is upgrading commercial and industrial floors with industrial epoxy flooring to aid in meeting the companies' objectives.
Introduction
Aurora Pakistan is one of the Pioneer Epoxy Solution providers with more than 5 years of experience. We provide futuristic designs and innovative Epoxy solutions for Multi-story building Car Parking Floors.
What is Epoxy? Epoxy is a unique floor material. Once the concrete floor is smoothed and prepped, a resin and hardening chemical are mixed and layed on to the floor. The chemical reaction will turn the mixture into a hard surface which creates a strong Epoxy layer as a part of the floor.
HOW TO CHOOSE YOUR INDUSTRIAL FLOORING SYSTEM
Industrial Flooring Requirements
Different industries require very different flooring systems. To begin the decision process, it is helpful to start reviewing each resin flooring application in one of two categories: Industrial or Commercial. In an industrial setting, performance will be the number one focus of the flooring system. In a commercial setting, aesthetics and high foot traffic may be higher priorities. Primary considerations in an industrial setting include: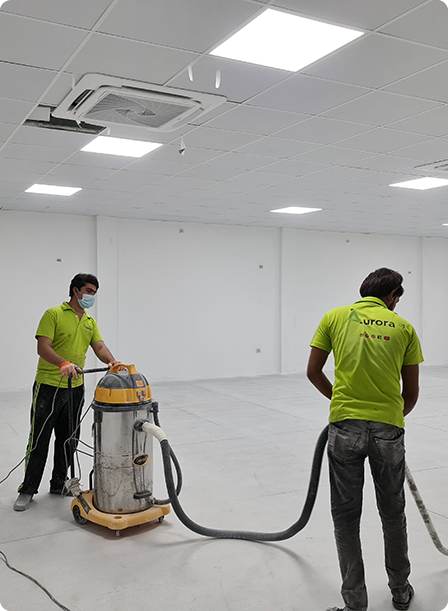 _ OUR SERVICES
BENEFITS OF EPOXY
Floor Protection
Epoxy when laid properly protects the floor as it creates 2 to 3mm solid and bonded layer which protects the floor by corrosion and increase its life.
Strength
Epoxy Flooring is up to 7 times stronger and more durable than concrete. This increases the longevity of your flooring and greatly reduces costly repairs.
Waterproof
Epoxy Flooring is nonporous, thus it is impervious to water and other fluids. This makes epoxy flooring resistant to the growth of molds and fungus
Chemical & Acid Resistant Epoxy flooring is resistant to chemicals and acid, they won't damage, discolor, or stain epoxy flooring.
Seamless
Epoxy flooring can be installed as a seamless floor. Seamless flooring is recommended and approved by the FDA, USDA, and other governing bodies.
Low Maintenance
Epoxy flooring is easy to clean. It can be cleaned and disinfected quickly reducing the cost of daily maintenance.
Decorative
Epoxy flooring can be designed with 1000's of color combinations, patterns, and styles using pigments as well as vinyl chips, sparkles, etc.
Repairable
Although Epoxy floors have an incredibly long life, when repairs are needed they can be done easily without the needing a complete renovation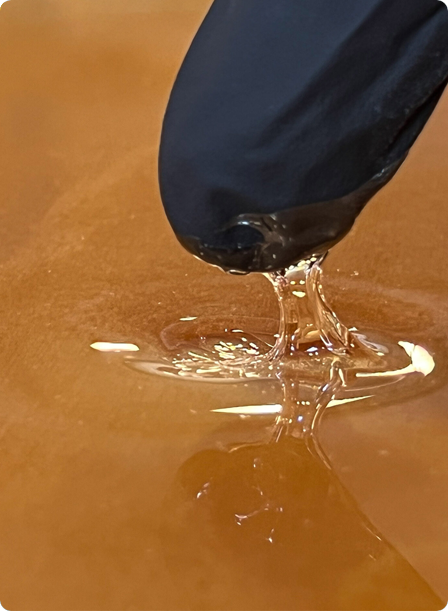 Customization
Epoxy flooring is totally customizable. The color, texture, strength, depth, and chemical resistance can all be specified to the specific needs of your facility.
Anti Skid
Epoxy floors have in built anti slip characteristic. Moreover special anti skid material is used for inclined and declined surfaces for better resistance between surface and tyres.
Marking
Any kind of marking as per architect plan using different colour lines and making colourful segments can be done on Epoxy Floors. This not only facilitate the working but also beautify the floor.
Incredibly durable
Floors made from epoxy are among the most sustainable, toughest, and highly durable flooring options on the market. The chemical process of laying epoxy flooring bonds epoxies and diamines which results in a strong, hard, seamless surface that is dimensionally stable. This bond, completed to the substrate, creates an impact-resistant finish that can withstand heavy equipment, machinery, and repetitive use without cracking. When properly installed, the epoxy itself creates a strong coating over your concrete floors that further increases its resilience to the aforementioned liquids and chemicals .
Speedy installation
This is another reason that epoxy flooring is an ideal choice. Epoxy floors are relatively quicker and easier to install than other flooring options, and they solidify in a shorter amount of time.